October is here! The dry season has is in full swing and water holes have dried up in the park, so wildlife moves toward the river to drink and cool off. It is a great time of year for wildlife viewing – the bush thins out and animals are seen much more clearly. The temperature is going up also, reaching 40 degrees C/100 degrees F many days during the afternoons. It is a dry heat – the humidity doesn't arrive until the rains start in November. Mornings are pleasant and our guests have reported some fantastic sightings during their game drives. The carmine bee eaters have arrived and are nesting in the dry sandy riverbanks, making for some spectacular photography. Leopards are easier to spot, and the wild dogs are teaching their pups how to hunt. Elephants wander through camp on most nights, browsing the garden and keeping us all on our toes!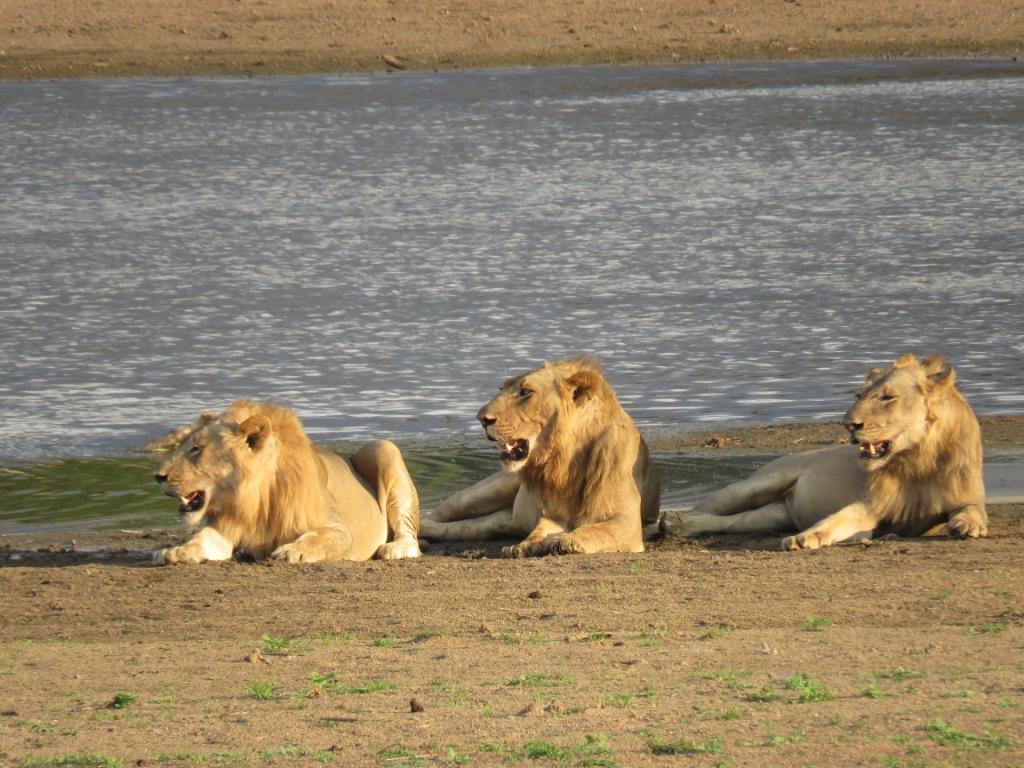 Guests arrive and quickly adapt to the rhythm of the camp. For our full board packages, a quick continental breakfast is served at 5:30 then the game drives depart at 6am into the park, taking advantage of the cool morning hours and beautiful sunrise. The drives return at 10am as it warms up, and a delicious brunch is served at 11:30. The afternoon hours are your own to do with as  you please – visit the village, enjoy a refreshing swim and relax by the pool, or just grab a hammock and watch the river flow by. Tea with snacks is served at 3:30, and then another game drive starts at 4pm entering into the park as the day starts to cool off and the animals emerge from the shade to graze and hunt. The sun goes down during your drive, so sundowners on one of the beaches next to the river is a highlight of the evening. Then an hour or so of night spotting to see some elusive nocturnal wildlife – guests see porcupines, genets, bush pigs, and even an occasional aardvark!
Back at Croc Valley at 8pm, a sumptuous dinner is served with the kitchen making amazing  three course meals. The food is plentiful and good, and makes for a perfect ending of a lovely day. Then it's over to the bar for a nightcap perhaps, or just a stroll back to your accommodations where you can review the days excitement and tumble exhausted into a comfortable bed. And get to sleep early, because we do it again tomorrow!
If our guests do not opt for full board packages, a menu is available at the bar for dining any time of the day from 7am until 9pm. Many guests choose to go ala carte and pick and choose which days they will do a game drive and when they will eat. We think this is something that makes Croc Valley unique in the valley – you have so many choices, and you can make your own schedule. And it's all very affordable! The laid back feeling at Croc is what keeps our guests coming back year after year.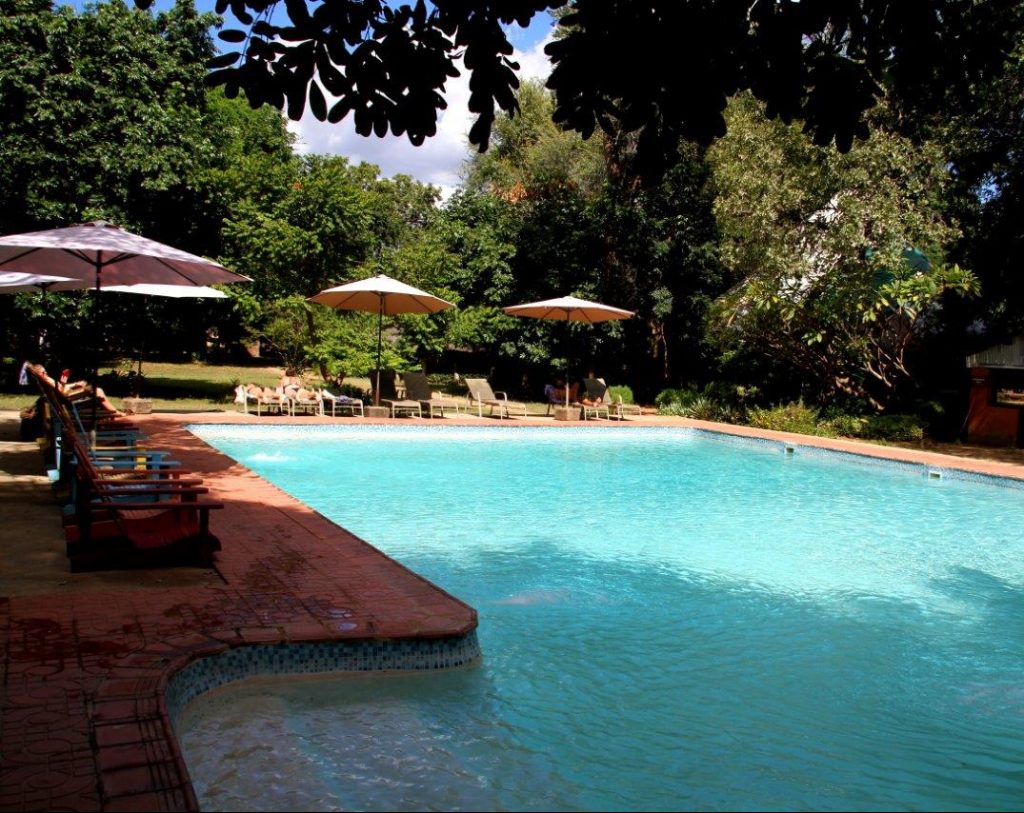 If you'd like to come visit us Herbert can help you book your stay at reservations@crocvalley.com and help you choose the best options for your style of travel. Whether it's a few days or a few weeks, we can make your safari dreams come true. We hope to see you soon!